Welcome to The Niche Apartments
ABOUT
Welcome home to The Niche, where convenience and comfort maximize your daily routine. Our apartments in San Antonio, TX, have everything you need to step into a life of ease and find a place that instantly feels like home. With close access to a variety of restaurants, shops, parks, and entertainment, you can step into the local lifestyle right outside your door. Here, the perfect combination of nature and comfortable city life is yours. Spend afternoons and weekends exploring Brackenridge Park, The San Antonio River Walk, or all the city has to offer. Grab a bite or your favorite brew at Theory Coffee Company, Comfort Cafe San Antonio, Merit Coffee, La Tapatia, or The Barbecue Station, and fall in love with our friendly community. Come home to The Niche and come home to better living. Schedule a tour today!
Address
33 Lynn Batts Lane
San Antonio, Texas
78218
Office Hours
Monday - Friday: 09:00 AM - 06:00 PM
Saturday: 10:00 AM - 04:00 PM
Sunday: Closed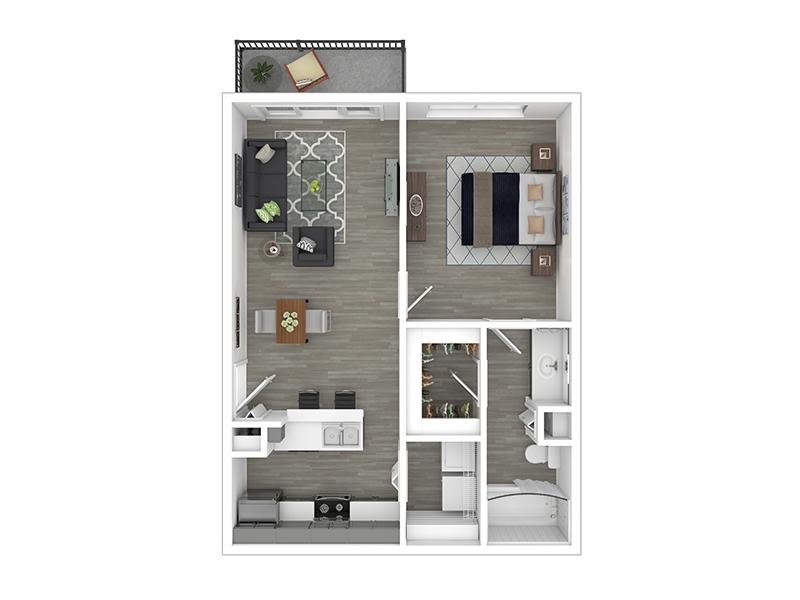 A1
SQ FEET: 690
BEDROOMS: 1
BATHROOMS: 1
DEPOSIT: 250
PRICE: Contact Us for More Details
WEB SPECIAL: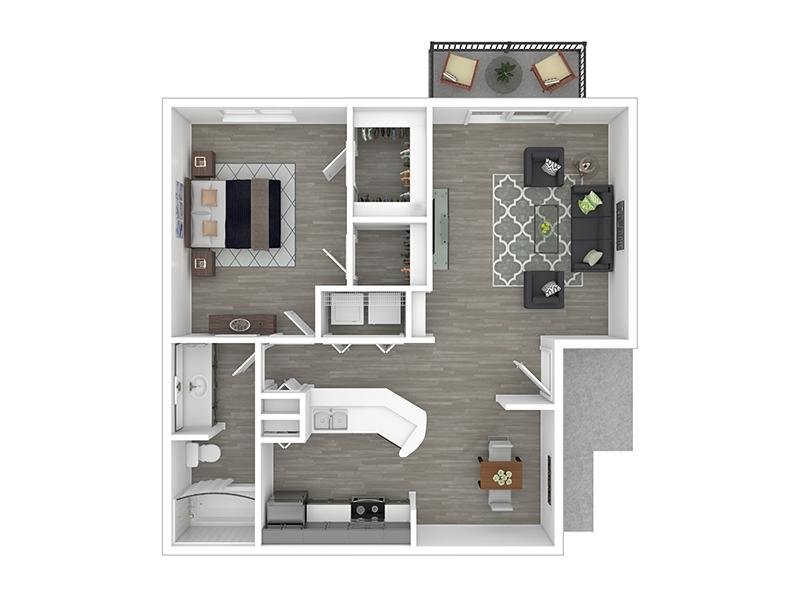 A2
SQ FEET: 765
BEDROOMS: 1
BATHROOMS: 1
DEPOSIT: 150
PRICE: $1249
AVAILABLE: 2
WEB SPECIAL: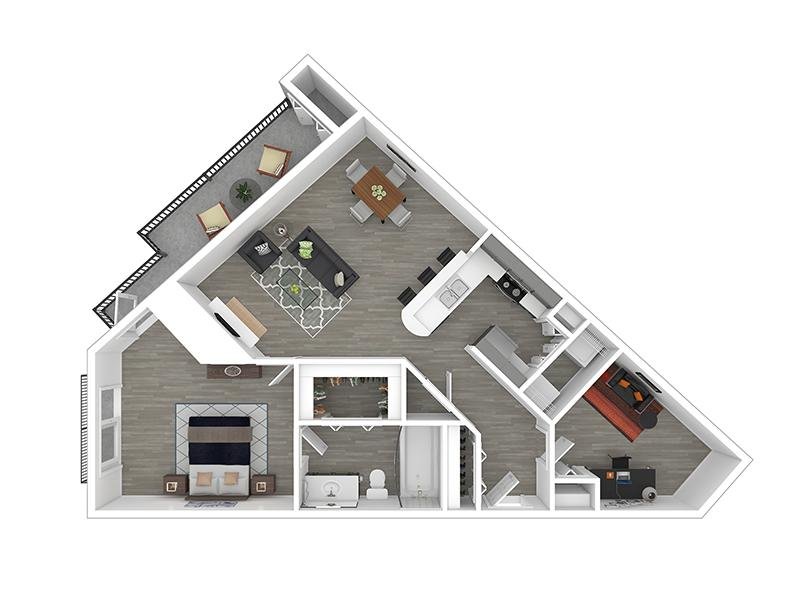 A3
SQ FEET: 963
BEDROOMS: 2
BATHROOMS: 1
DEPOSIT: 150
PRICE: $1441
AVAILABLE: 2
WEB SPECIAL: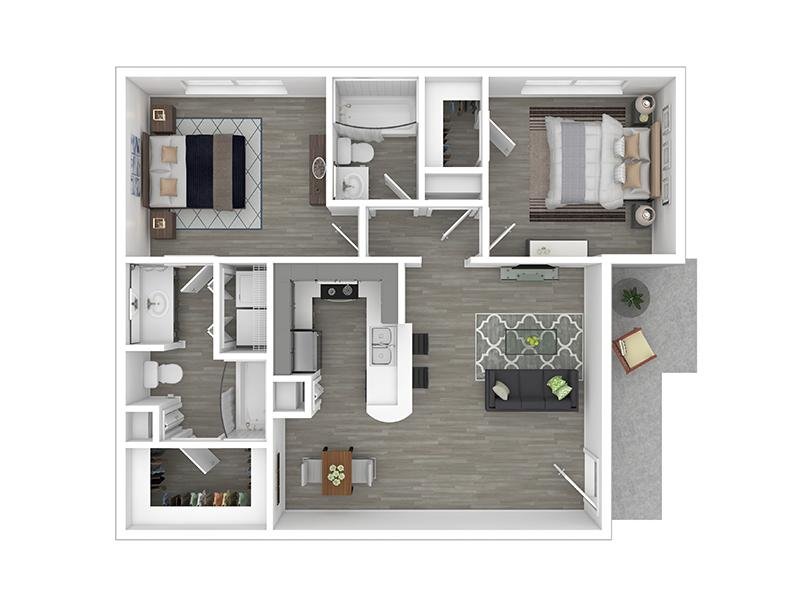 B1
SQ FEET: 977
BEDROOMS: 2
BATHROOMS: 2
DEPOSIT: 150
PRICE: $1509
AVAILABLE: 2
WEB SPECIAL: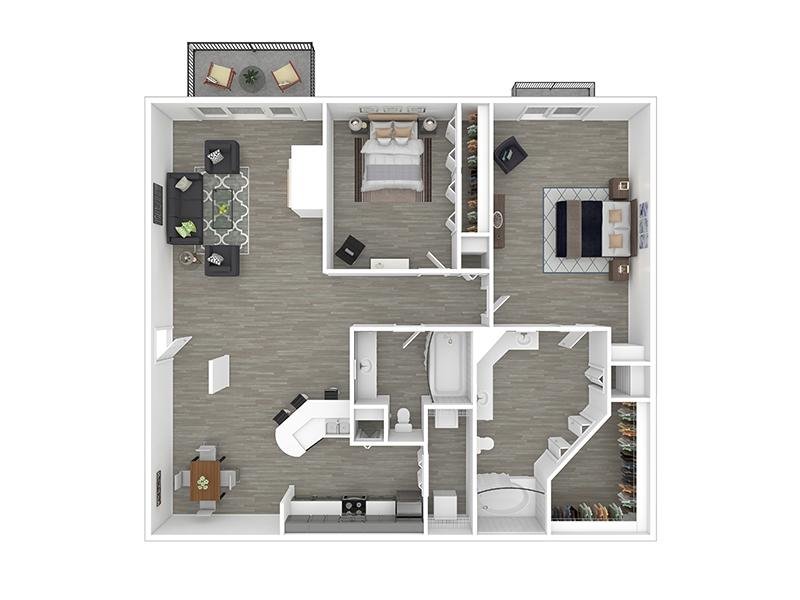 B2
SQ FEET: 1138
BEDROOMS: 2
BATHROOMS: 2
DEPOSIT: 150
PRICE: $1601
AVAILABLE: 2
WEB SPECIAL: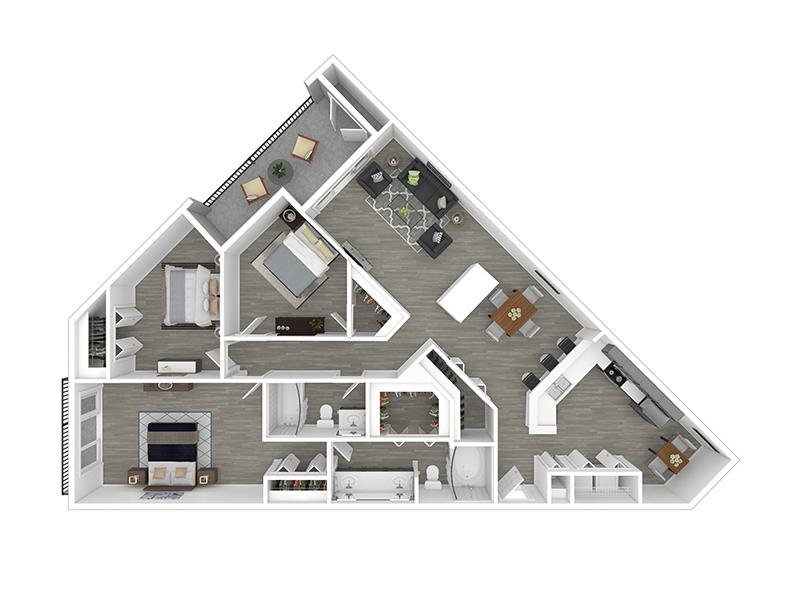 C1
SQ FEET: 1390
BEDROOMS: 3
BATHROOMS: 2
DEPOSIT: 150 - 250
PRICE: $1874
AVAILABLE: 1
WEB SPECIAL: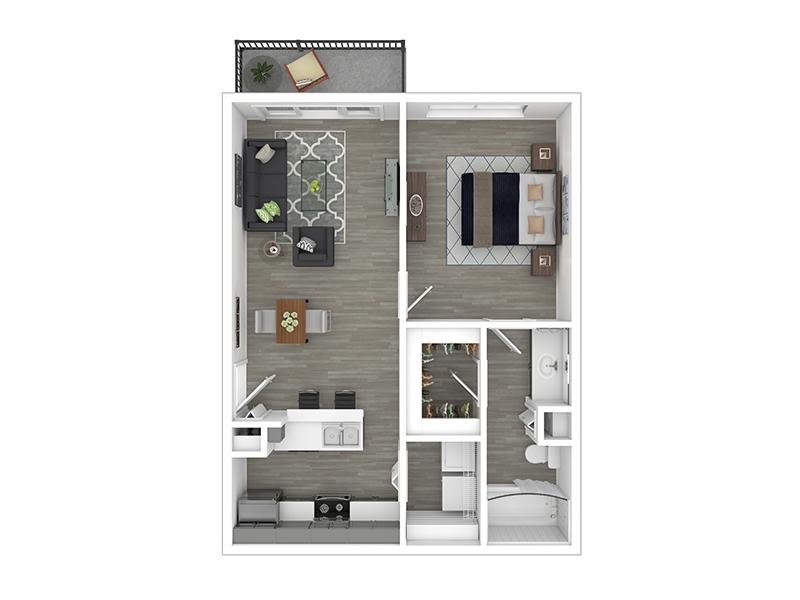 A1-R
SQ FEET: 690
BEDROOMS: 1
BATHROOMS: 1
DEPOSIT: 150
PRICE: $1259
AVAILABLE: 1
WEB SPECIAL: Concessions on Select Units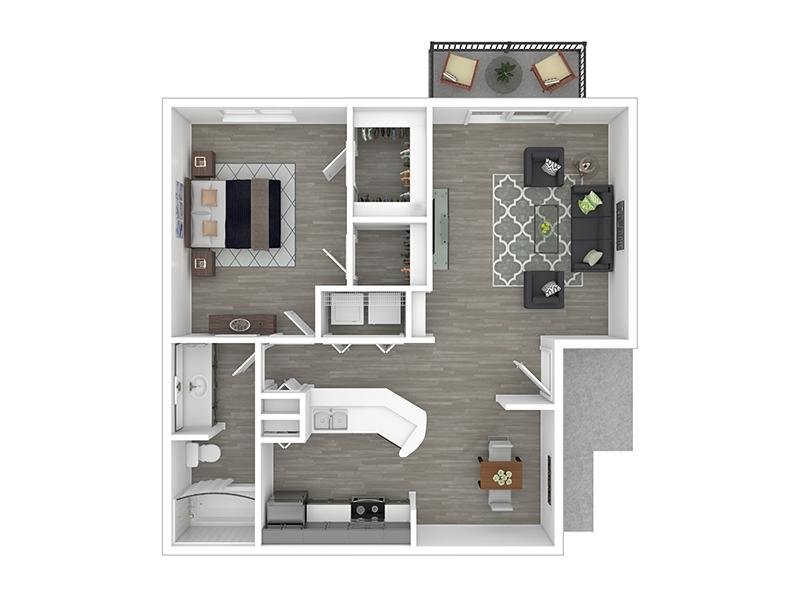 A2-R
SQ FEET: 765
BEDROOMS: 1
BATHROOMS: 1
DEPOSIT: 150
PRICE: $1518
AVAILABLE: 1
WEB SPECIAL: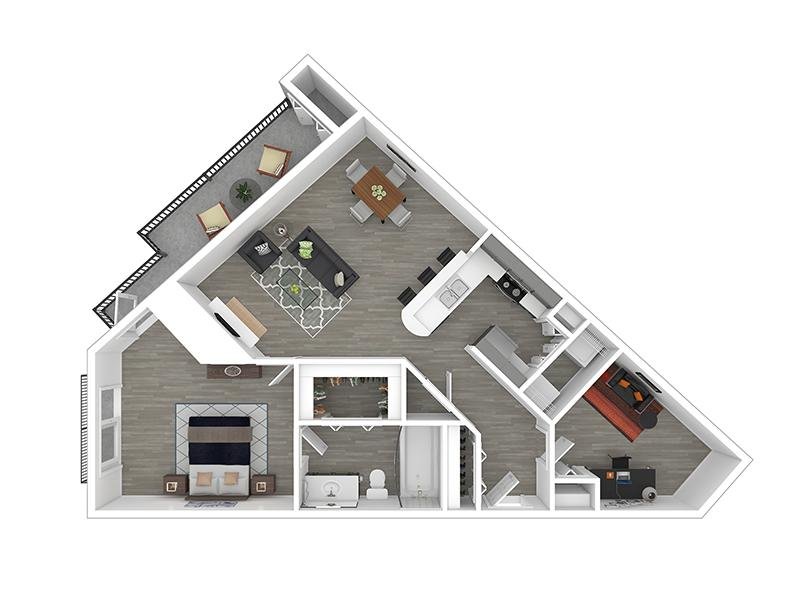 A3-R
SQ FEET: 963
BEDROOMS: 2
BATHROOMS: 1
DEPOSIT: 250
PRICE: Contact Us for More Details
WEB SPECIAL: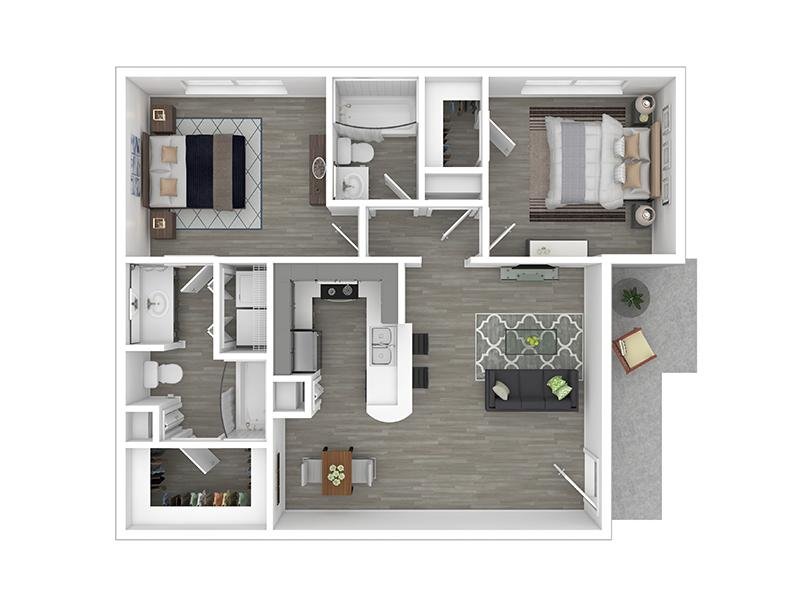 B1-R
SQ FEET: 977
BEDROOMS: 2
BATHROOMS: 2
DEPOSIT: 150
PRICE: $1560
AVAILABLE: 2
WEB SPECIAL: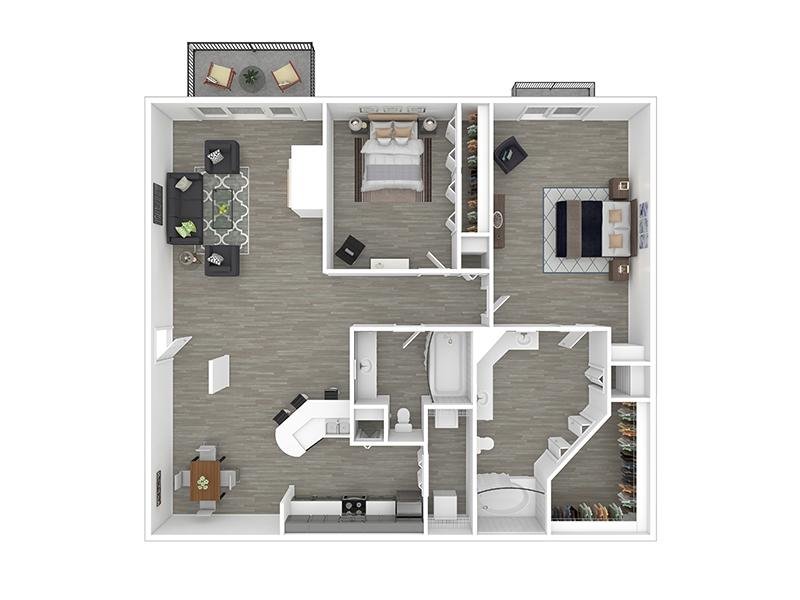 B2-R
SQ FEET: 1138
BEDROOMS: 2
BATHROOMS: 2
DEPOSIT: 150
PRICE: $1589
AVAILABLE: 2
WEB SPECIAL: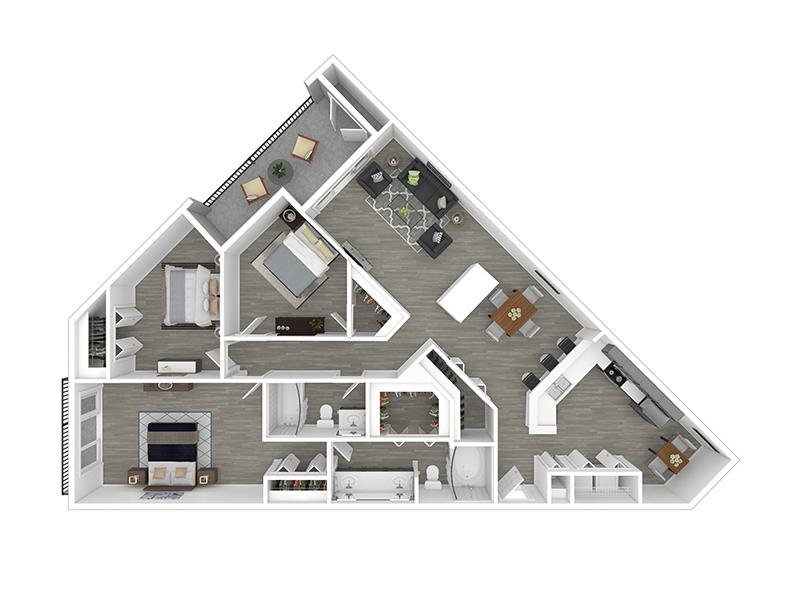 C1-R
SQ FEET: 1390
BEDROOMS: 3
BATHROOMS: 2
DEPOSIT: 250
PRICE: Contact Us for More Details
WEB SPECIAL: Concessions on Select Units
Apartment
Walk In Closets
Ceiling Fans
Air Conditioning
High Ceilings
Patio/Balcony
Granite Countertops
Fully Equipped Kitchen
Washer & Dryer Hookups
Wood Floors
Property
Fitness Center
Swimming Pool
Business Center
Clubhouse
Sundeck
BBQ/Picnic Area
Pet Park
Laundry Facilities
Fire Pit
Horseshoe Pit
Gated
Outdoor Tic-Tac-Toe
Professional & Responsive Management
Convenient Location
Jamarion Ramirez
Stars: 5
The Niche community is extremely welcoming. The staff has been excellent and hospitable. You should definitely consider joining this community. It is also pet-friendly and has plenty of space for furry friends.
Aug 28, 2023
Desiray Ramirez
Stars: 5
Upon arrival I was stunned to see how beautiful these apartments were, I walk into the office and was greeted by the manager named Abigail she had such a welcoming smile and a great personality. She helped me out with all of my concerns and answered all of my questions professionally. She gave us a tour and showed us around and I must say that this woman was on top of it ! Definitely referring friends and family to come here if this is the type of management that's here then I know this complex is handled greatly!!
May 04, 2023
Martha Cerna
Stars: 4
My husband and I have lived at the Niche 8 months. When we moved here it was under different management - who were not very receptive to our requests. We now have a new manager, Lincoln, and he is bending over backwards to make sure all requests are handled properly and in a timely manner. He seems very committed to making the Niche a place that everyone would enjoy. He's very friendly and easy to communicate with. The apartments and the grounds are beautiful, and the location can't be beat. It's close to everything we want and need. Since Lincoln came, we have decided to renew our lease and continue to enjoy our beautiful home.
Apr 05, 2023
Melissa Georgoulakis
Stars: 4
Hi: I have lived here 3 years and that was when it was the ultimate. We had Didi and Jen running things then and I kid you not, maintenance never took more than 24 hours. Since then, we had one take over and now this is our 2nd. At first, I was very disappointed with the new management and maintenance. I literally had maintenance issues take months, like 4 months, to get resolved. The problem was Eddi was closing out work orders on the computer appearing that issues were getting resolved. He was fired and now we have great guys! Lincoln, our new property manager is fantastic! He is really trying hard to catch up on all work orders and has been a pleasure to work with. I renewed my lease because of him.
Mar 21, 2023
Stephen Tee
Stars: 5
Added a variable auto pay finally. My stay has been great. I would rent here again.
Aug 08, 2022
Christa Oxley
Stars: 5
I absolutely love living here! This is my favorite apartment I've lived in by far. All the staff are so friendly and helpful! I would suggest this place to anyone and everyone.
Mar 18, 2022
Tammy Singleton
Stars: 5
I have lived here at the Niche for 3 years. The front desk staff Jenn and Didi are amazing and always helpful. Jacob and the maintenance team quickly resolve any work orders placed, often within 24 hours. The complex is quiet, military friendly and close to base and other major attractions.
Mar 05, 2022
Sarah Spence
Stars: 5
We have LOVED living at The Niche. Not only is it a beautiful property (wait till you see the trees bloom!) but there is such a sense of community. Didi and Jenn are quick to respond to any need, and they go above and beyond by planning community events for tenants. We've been especially impressed by their understanding and compassion throughout the uncertainty of COVID. The maintenance team is always on top of requests and happy to talk through any issues. The grounds are beautifully maintained and we've always felt safe living here. We've lived in several apartments since moving to San Antonio and this is by far the best. Can't recommend it highly enough! :)
Sep 27, 2021
em
Stars: 5
Have been living here for nearly two months and I couldn't be more happy. Maintenance is incredibly quick and helpful and the front office staff has been nothing but kind. As soon as we saw the complex, we fell in love and immediately applied and Jenn made the entire process a breeze. I've yet to have a good apartment experience so I didn't expect much, but everything has been a dream and I couldn't recommend these apartments more. Trash comes multiple times a week so it never overfills. When touring the unit, before we had applied, we were told that roaches weren't a problem and I can say that's 100% true. That was a huge concern for me and a huge dealbreaker and I haven't had an issue with any pests in my unit and I live on the bottom floor! The gates are always in working condition and the amenities are great. The bathroom in our unit is huge and our unit came with a washer and dryer which was unexpected but no complaints here. Overall, I absolutely love these apartments and couldnt have found a better complex.
Jul 09, 2021
J.D. Burford
Stars: 5
The Niche Apartments are great; the office staff is super helpful/responsive, the amenities are well maintained and the maintenance team is excellent. I'm glad I made the decision to live here!
Jul 01, 2021
Alice Palomo
Stars: 5
I am in love with my new home. The apartments feel like I am on vacation and living in a peaceful and beautiful resort. I have to brag about our awesome maintenance team who provides excellent customer service. They are quick to respond to my requests and their work is best-in-class. Jose and Jacob make me feel at home and supported.
Jun 19, 2021
Harry Chen
Stars: 5
Very military friendly, very kind staff, and nice neighbors as well. My single bedroom apartment was very comfortable and clean. The front office people were always friendly and quick to answer any questions I had. Location is very convenient too.
Jun 12, 2021
Luke Markworth
Stars: 5
The office staff is responsive to their guests concerns.
Jun 09, 2021
Daniel Rodriguez
Stars: 5
Great place to live, its in a very convenient location. The staff have always been friendly and responsive. Maintenance is also great. The apartments are open, spacious and pretty nice.
Apr 24, 2021
Alexis Nicole
Stars: 4
Very cozy, very military friendly. I enjoyed my stay at the niche. My apartment was very spacious. The maintenance team very diligent inthe speed of responding to maintenance request. Friendly neighbors and overall quiet atmosphere. I loved my stay here.
Apr 15, 2021
kamryn harms
Stars: 5
The Niche is not only a very clean and cozy place to live, but the staff is more than willing to bend over backwards to assist you. My water heater was fixed in less than 12 hours, Jenn - a leasing agent at the main office - has helped me with my packages and maintenance requests in less time than it takes to blink. The grounds are well-kept and there are plenty of well-maintained amenities. I never have to worry about my issues going unresolved. As a young female who lives alone, I feel safe at all times and I have never felt threatened. For an extremely affordable price and a luxurious apartment, I plan on calling The Niche Apartments my home for a long time.
Jan 04, 2021
Inchan Hwang
Stars: 5
It's small community and quiet. I've been here almost a year since I got my orders to FSH. They are military friendly and staffs are awesome. They know our orders can be shortened or extended. There's Salado lake trail only 5 minutes away. I have a one bedroom and it's very spacious.
Nov 13, 2020
LaSean Anderson
Stars: 5
Beautiful, peaceful complex! I love it here! The maintenance stuff is attentive and the office staff are AMAZING!!! Super friendly and I couldn't ask for better service.
Nov 13, 2020
hunter black
Stars: 5
Aug 13, 2020
Kyle Reese
Stars: 5
I've lived here for two years now. It was my first apartment experience and it was incredible. The staff was so friendly and nice. The maintenance staff was quick and professional. The best place about these apartments is the peace and tranquility of the area. My neighbors were so quiet. The entire complex was completely safe and beautiful. This is an ideal place to live in.
Jul 31, 2020
Adam Thomas
Stars: 4
First off, the apartments are very nice and the maintenance staff are absolute champions. However, parking situation is a nightmare, the community amenities, though well maintained, are lack luster (gym is very limited, pool area is in shaded area, etc.). And, lastly, there is a bit of a roach problem. Even on the 3rd floor.
May 13, 2020
Terrance Smith
Stars: 4
Apr 20, 2020
Mackenzie Stephens
Stars: 5
I have lived here for 3 years and have no complaints! It's a smaller complex compared to others in the city with a quite community. The management is very friendly and approachable and the maintenance guys are great! The few maintenance issues I had were fixed either same day or within 48hrs depending on the problem.The location is great if you're looking for a short commute to Ft. Sam Houston or BAMC (8-12min depending on traffic). I have recommend this location to friends in the past and I will continue to do so!
Feb 25, 2020
Kristina M
Stars: 5
We had such a great experience here at The Niche. Unfortunately, we cannot renew our lease but if we could, I would be staying here. The staff is extremely friendly and helpful. Didi and Jen are so sweet and just make everything so easy. The maintenance staff, Jose and Jacob are friendly and do a great job every time. The community is so quiet, we've never had any issues with neighbors and the location is perfect.
Jan 15, 2020
Aida Calderon
Stars: 5
We have lived at the Niche apartments for about a year and a half and I could not be happier living here. To begin with it does not feel like your usual apartment living. The grounds feel like an oasis or resort and my family and I love all of the amenities especially the pool area which includes a fire pit and horseshoe game. The staff is super friendly and most importantly caring and any problems I've had with the apartment (which have been minimal) have been handled in a timely manner (usually within 24 hours). These apartments are close to schools, a library, trails, and easy access to 410 which also makes them super convenient. I've lived at 3 different apartment complexes in SA and nothing comes close to The Niche. I highly recommend this place to anyone looking for a great place to live.
Nov 12, 2019
Leyla Hernandez
Stars: 5
I've lived here with my growing family for about 3 years now. Lived in a big 2 now in a 3. These homes do not compare to others. I have white granite throughout my home, stainless steel finishes and such a charming layout, super spacious. I feel safe walking around with my babies, seems like there are A lot of military living here. My Maintnance request get done immediately and my concerns are always ltaken care of quickly by the staff and the manager here Didi, wow, she goes out of her way to making our living experience here at the niche beyond regular apartment living. We just did trick or treat here and the residents are super nice and Didi dressed as the Hocus Pocus witch and gave out candy pizza and refreshments. I can go on and on.... 5 stars all the way, grounds - well you need to walk through to see how gorgeous everything is (we have light up fountains) I haven't moved anywhere else, which I have looked for something comparable, they are all expensive and with cheap finishes or expensive rental homes with no finishes ! This is our last lease here before we buy a house but, if we don't find something, we are definitely renewing !
Nov 06, 2019
Evan McWilliams
Stars: 5
The niche offers beautiful and spacious units and in a very nice area. The staff are incredibly helpful and work orders are usually done within the same day. Me and my wife absolutely enjoyed living here and would definitely rent here again. We had a good relationship with the staff and would recommend these apartments to anyone.
Sep 26, 2019
Karen S. Adams
Stars: 5
Location, location, location--convenient to I 410, Hwy 281, and Ft Sam Houston. There's an HEB and Walmart within a few miles. North Star Mall is less than 10 minutes away. Everyone on staff is knowledgeable, friendly, and helpful. There is a swimming pool and fitness center. The grounds are very well maintained and the atmosphere is welcoming. If you're looking for a nice place to call home, check out The Niche!
Sep 06, 2019
Gregory Garcia
Stars: 5
We found The Niche Aparments thru a apartment locator. Didi & Giselle have been great to my mother & I. It's a awesome property to live in. The lady's watch after my mom when I'm on the road. I'd strongly recommend these apartments!
Aug 22, 2019
paulmmeza
Stars: 5
This is a great place to live. I sincerely recommend living here. 1.Application process was straight forward and easy. Giselle was the person who moved me in and she was awesome. Very friendly and informative. 2.The community is really clean and quiet. I haven't lived in an apartment for YEARS but I'm glad I chose this place. The community is quiet and people have been friendly. 3.Maintenance was extremely quick the maintenance requests I put in. When I moved in, there were a few issues with my apartment, nothing major though. They were quick to sort everything out. 4.The amenities are awesome. The pool area is very nice. Excellent place to relax or have a good time. There is a bbq grill, tic tac toe, and horse shoes in the area. The lights hung up make it an awesome place to hang at night. The gym is decked out as well.
Aug 01, 2019
Kitty Natalicchio
Stars: 5
My husband and I have lived in the Niche Apartment for six ( get it SIX) years. Why so long? Easy answer because when we sold our home, we wanted to live in comfort at a respectful and pleasant place. That is what we found here. A home, an apartment, should always be one of love, cleanliness, peace and respect. All of these qualities exist in abundance here mainly because of our Office Manager, Dede and her Assistant, Giselle. Both of these managers give their total attention to our questions and needs. Requests are immediately recorded and attended to. Thank youmladies for all you do to keep our homeed.so clean 6oh and comfortable. Because of Ded and Giselle we hope to be here for a long time. You are the best . thanks
Apr 28, 2019
Hollie
Stars: 5
My family & I just moved in a month ago, and we can already confirm that The Niche is a wonderful apartment complex to live in! DeDe and Giselle are great people! They worked with us on getting a place to live quickly, and were very courteous, respectful and kind throughout the whole process. We have a 3 bedroom 2 bath and couldn't be happier. If you are looking for luxurious living but not overly pricey I would recommend coming to the Niche. They're not like other places, which is the best thing about living here. They go above and beyond, the maintenance is on point, they have a pool, gym, dog park & fire pit to enjoy. They are a small community of elderly, college and military & everyone is so kind. I feel very safe here. Day or night. My family and I plan on staying 2 or more years if we are able too. Thank you for making this experience a great one so far!!! :) - Hollie, Ash and Tracy.
Apr 22, 2019
Jessica Rogers
Stars: 5
We just love the staff especially how much we value Jacob on the maintenance team. He is always so quick to come help and always does a wonderful job. He is the first one we want to be sent when we have any issues. A great asset to have on the staff!
Apr 11, 2019
Kris Baca
Stars: 5
Dee Dee and her staff at the Niche apartments are a pleasure to work with. I would recommend them to anyone. Top notch
Feb 25, 2019
Alex Bailey
Stars: 5
Jan 12, 2019
Sarah Thompson
Stars: 5
The staff are amazing. Always available to help and maintenance usually addresses any concerns with 24 hours. The apartments have been well maintained and renovated. They're very spacious and affordable especially to other apartments in the area.
Dec 19, 2018
Karen Young
Stars: 5
My husband and I have not lived at the Niche very long, but we are so glad to be here. DiDi, Giselle, Jose and Jacob have been so helpful and friendly as we transition from our house to apartment living. For my husband (who has never lived in an apartment before) It couldn't be a better fit. He's impressed and that is no small fete. We both call this, Home Sweet Home!! Karen and Dan Young
Dec 05, 2018
Erik Dries
Stars: 5
This place has been accomadating for me in every way. I have been here one month and the move in process to bill payment process has been easy as 1,2,3. The staff are phenomenal with work orders that were wanted/needed being filled same day sometimes within the hour. Thanks to THE Jose's out there. Y'all are the real MVP! I was reading the comments and seeing complaints of the gate being open...this is no longer an issue. Also for the people stating they're not friendly to military. Majority of the residents here are military to include myself. I have had nothing but great encounters with the staff from property manager to maintenance. The only thing I'm slightly disappointed about is that there's not enough garages and parking. So there it is, my one month review. Updates to come month to month...Thank you.
Nov 10, 2018
Holli Marshall
Stars: 5
Overview: Updated apartments at a reasonable rate especially for the area. There are a lot of dogs in the complex but people have been getting better about picking up with attention from the Staff. Definitely a military-friendly community. The Management also hosts various events for the residents. Customer Service: Giselle and Didi are both amazing ladies who go out of their way to help out residents. Maintenance: the maintenance guys are amazing. All work orders I've placed are fixed promptly and no mess (or as little as possibly) is left behind.
Aug 30, 2018
shannon clark
Stars: 5
Wonderful staff!
Aug 21, 2018
Tamala D Boyd
Stars: 5
I am so happy I found the Niche Apartments. The apartments are tucked away in a nice area and the staff are so friendly and welcoming; especially Giselle. From the moment I called to inquire about the apartments she was extremely helpful and took time to explain and answer any questions I had. She made the entire experience seamless and even assisted with getting maintenance to help fix minor issues with the apartment. Maintenance is also wonderful and responds quickly and are friendly and will also take the time to explain issues. I also appreciate the quiet atmosphere. I am very glad I found the Niche.
Aug 17, 2018
Melanie Truong
Stars: 5
Gisele and DeeDee were the best apartment managers and they were the only reasons why my husband would stay. He is active military and they took care of any problems that arose promptly. He has mentioned that because of their outstanding services he would refer anyone to stay at the Niche apartments.
Jul 29, 2018
Aleshka Santos
Stars: 5
It is a beautiful apartment complex the hills the bathrooms the floor everything is beautiful the water fountains the pool expectalably bellabirn areglada and well clean the very excellent employees in their service have a. group of excellent employees I recommend this beautiful place thank you for treating me so well the administrator the assistant and the maintenance staff excellent workers I loved⭐️⭐️⭐️⭐️⭐️⭐️⭐️⭐️😍😍😍😍😍
May 31, 2018
D. F.
Stars: 4
5 stars for the 2018 Management team!!! (24 hour Emergency # needs work though) I lived here in 2009 so when I was returning last year for 18 months of training this is the first place I went! Sadly, the management in April 2017 was less than responsive (in multiple ways) so I rented elsewhere. When it came time for me to renew my lease I checked back to the Niche to find out if the new management was any better. I am happy I did because DeDe, Giselle, Jose' and the maintenance crew are amazing!!! Responsive to my needs (moving, military training schedule, absolute need for parking near my rental) they went above and beyond to help. This is not to say they could provide all my wishes right when I wanted them or even at the time I moved in, but they worked with me and when able they ensured that my needs were met. Specifically, Giselle was able to find close covered parking AND looked into upcoming availability so that I will be able to rent the spot nearest my apartment when the current owner moves out. DeDe also ensured that I got a washer and dryer and immediately had maintenance address concerns noted in my move in inspection worksheet after I turned it in. Looking at the history and turmoil of the multiple management turnovers in the recent past, it is easy to appreciate why some items in my apartment where sub-par, i.e. the laminate floor issues, bifold closet to washer "jerry-rigged" with a screw instead of a proper tract... However, maintenance has always been responsive to fixing and making right. Since I moved here in March, I had a leaking refrigerator and hot water tank. These are not brand new apartments, even if they were they would have issues, but is nice to see responsive action once maintenance personnel are made aware. They just need to get the 24 hr Emergency line to actually work. I am happy to be home!
Apr 27, 2018
Ashley David
Stars: 5
Pretty nice friendly staff
Apr 06, 2018
Luis Rivera
Stars: 5
I have lived here for about 2 years in the making and when we first moved in i was very excited untill the management here kept on changing staffs on us 3 times while beginning here and being put in a unit that was not made ready for us we took it thinking they would fix everything while the second person in management came in after I moved out my first unit she told us they she could not do anything for us cause it was too much flooring to change well after that crazyness happened we finailly got Mrs.DeDe in office and before I new it she had to handle all our emotions we carried with us because of the prior stuff thats was a temp crew here but she's a tough lady and help us get our flooring done properly and she did anything in her power to help us for the remaing time here and we appreciate her for the help tremendously , thank you hope things stay positive as of right now
Mar 10, 2018
Ray Shisler
Stars: 5
We really enjoyed the safe atmosphere with easy access to a number of locations to include Fort Sam Houston, the airport, and a great park system for jogging.
Mar 07, 2018
Meech Meows
Stars: 5
Jan 22, 2018
Wil Calderon
Stars: 5
Just move-in to the niche aparments. They are in a great location close to loop 410 and only a few miles away from down town San Antonio. Currently under new management. The assistant manager went out her way to make sure our renting experience was great. Is gated, clean and quiet community. The gate has broken a few times I have been here but the new management is working, improveming and fixing the gate. For parents with children there is a great elementary school near by. even though I have been here a week I love the aparment and community. Only 5 miles away from Fort Sam Houston. There is no perfect community and this one is not an exception but is a great place to call home. Highly recommend this community.
Dec 09, 2017
Ema Gondkovska
Stars: 5
Moved into newly renovated apartment this month and I absolutely love it. Beautiful quite neighborhood, gated and well-maintained apartment complex. The Niche has a new property manager and assistant as of Nov 2017. The two ladies are absolutely phenomenal, easy to work with, very approachable. Likewise, the maintenance personnel are responsive, readily available to assist and repair as needed. Look forward to living here upcoming year. I highly recommend this place, disregard old comments. New manager, new beginning.
Nov 18, 2017
Zack Landherr
Stars: 5
Jun 23, 2017
dee sanchez
Stars: 5
Jun 21, 2017
Carlos Gonzales
Stars: 4
Nice apartments near fort sam houston.
May 16, 2017
Shailynn Parks-Gregg
Stars: 5
May 06, 2017
paty ferrer
Stars: 5
Jan 03, 2017
Lorenzo Cruz
Stars: 4
Nov 02, 2016
john Laurencelle
Stars: 4
Been here a month so far in a furnished one bedroom. Very nice, clean, maintenance did a great job with minor issues very quickly.
Jul 13, 2016
Shasta Cox
Stars: 5
After months of trying to find the perfect apartment fit, we found The Niche and Jennifer, the manager. The apartments are nice. The grounds are a neat little hideaway in a big city. We are excited to be moving in. Jennifer has been great to work with.
Jul 12, 2016
Joyce Finley
Stars: 5
Jun 11, 2016
Tiffany Shockley
Stars: 5
I have really loved living here the last few months and am about to renew my lease. Jennifer (the officer manager) is FANTASTIC! Anytime my roommate or I have had an issue, she jumps into action immediately. Even if it's her off day. The resident events are great (especially Wine Down Wednesday). I even love my neighbors.
Apr 28, 2016
Ryan Shannon
Stars: 5
I have been living in various apartment from San Antonio to the east coast and when I say they have the greatest staff, it is not an exaggeration. If I have ever have an issue with anything in the apartment, maintenance is on top of it. They have even helped me out when it was outside their responsibilities. Management is very resident oriented, they are constantly coming up with ideas to make this a wonderful place to call home. I tell my fellow soldiers about some of the random "Resident appreciation" and they cannot believe it. It's the little things that speak volumes. I came home from a 13 hour day to find the maintenance guys at the gate handing out s'mores and popcorn…seriously s'mores and popcorn, just as a "have a nice day". As long as I live in San Antonio, this will be my home. Oh, and they are very military friendly, so if you are on PCS orders to Fort Sam, it is 5 mins down the road. There is no reason to drive all around looking for a clean, safe, family and pet friendly place to live, just come here.
Feb 27, 2016
julio ramirezjr
Stars: 5
Feb 26, 2016
SV Ranger 21
Stars: 5
Wow! Great apartments. Beautiful court yards and fountains. The Niche is unique and the manager Jenn is a cut above a you will find. She cares about her people and provides outstanding service and activities. Every other manager in San Antonio should take lessons from Jenn!
Feb 19, 2016
Ron
Stars: 5
Lovely apartments, most of the neighbors are very friendly, lots of mature military tenants. I absolutely love the wine down Wednesday, excellent opportunity to socialize and with neighbors.
Feb 19, 2016
Judy McArdle
Stars: 5
1.there is a hot tub 2.very nice neighbors 3.very pretty place
Jan 01, 2016
Jay Goldberg
Stars: 5
Since changing hands to Presidium I was a bit concerned, but the manager, Jennifer, is really on the ball. Apartments and landscaping well-maintained. I lived here for 2 years, only left because of a new job. Management is flexible and understanding, and tries to foster involvement in community through events, newsletters, etc.
Oct 22, 2015
Jenny Jenkins
Stars: 5
LOVE this property! The location is fantastic, the grounds and landscaping is extremely unique and not like any other. Since moving to the Niche I have been very happy calling this place home.
Oct 03, 2015
Arturo Martinez
Stars: 5
Sep 30, 2015
Trish Esquivel
Stars: 5
This is my 3rd time living here...I love the location, community and property. The staff are super helpful, friendly and professional. I highly recommend this property!!
Dec 17, 2013
Megan Cooperstein
Stars: 5
I've lived here since july 2011, and overall this is a great place to live. The main problem is the prices are a bit much for the size of apartment and amenities you get, like right now I'm paying 950 plus 75 for the small 2/2(977sqft) and a single car garage, but the price is going up to 1100 when the lease is up, so I'm moving out. The management is courteous, the manager lives here, which explains why she swims in the pool (duh). The main maintenance guy, Carlos, is really nice and good about getting your stuff fixed quickly, especially if you ask him yourself, instead of relying on Celine to relay the message. The area is really safe, I walk my dog around the block every evening, a lot of people walk and run the same route. The area is quiet except for the occasional ambulance (retirement home down the road).
Aug 09, 2012